Sigma 30mm F2.8 EX DN Review by Tobias Giesen
Page 1 - Intro and Product Images Page 2 - Photographic Tests
I had been very much looking forward to trying this lens, especially because I wanted to see how well Sigma would
implement the full MFT mount functionality. This is the first lens from a manufacturer other than Olympus and
Panasonic to provide AF and full electronics with the lens. I have received a regular retail copy of the lens
today (Feb 21, 2012) and I payed the full European price for it (199 EUR).
Although the focal length of 30mm seems to have been originally chosen for Sigma's own fixed lens camera, I think it has
some merits on MFT also. In some cases, this focal length can be quite useful. For example, for casual children portraits,
I have found the Panasonic 25mm to be too wide, while the Olympus 45mm requires me to keep more distance than my
son will usually let me. With the new Sigma 30mm lens, I have been able to get some shots with extremely sharp eyebrows,
something I never quite accomplished with the Panasonic 25mm. Probably my own fault, but I do like the 30mm focal length,
and F2.8 is more than enough in many cases.
The lens feels good, and the AF motor is quick and nearly silent. It is certainly faster and more silent than the AF
is on the Panasonic 20mm F1.7 lens (which is still a must-have, while the Sigma is not). During manual focusing,
you can hear the individual steps that the motor does though, when changing the focus from infinity towards
closer subjects. The other direction is silent. So it's not as quiet as the best Olympus or Panasonic lenses are.
The manual focusing ring is plastic and it feels similar to some Panasonic lenses that don't have a rubber ring.
The manual focusing steps are very small so you can really get the focus where you want it, even when shooting
at a short distance (the minimum is 30cm which is not exactly a short distance).

Due to the internal focusing, the lens is quite robust since there is no moving element that can be touched from the outside.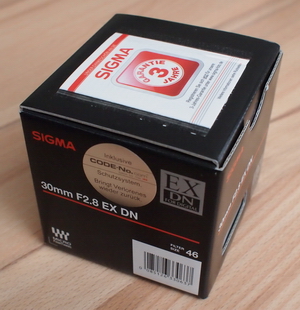 Sigma 30mm F2.8 EX DN Retail Box with Micro Four Thirds logo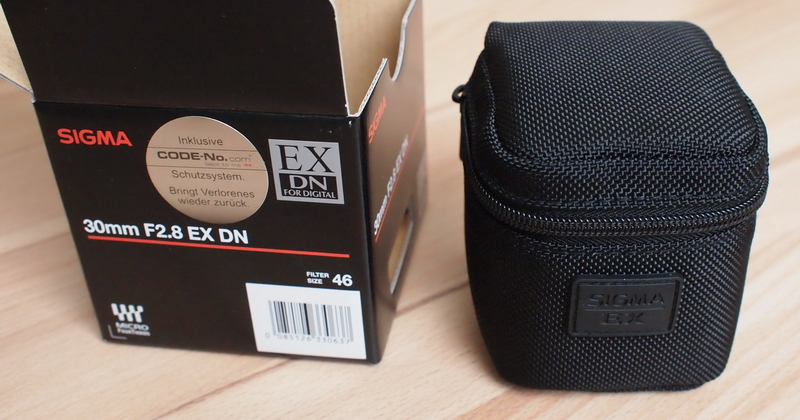 Box with Carrying Case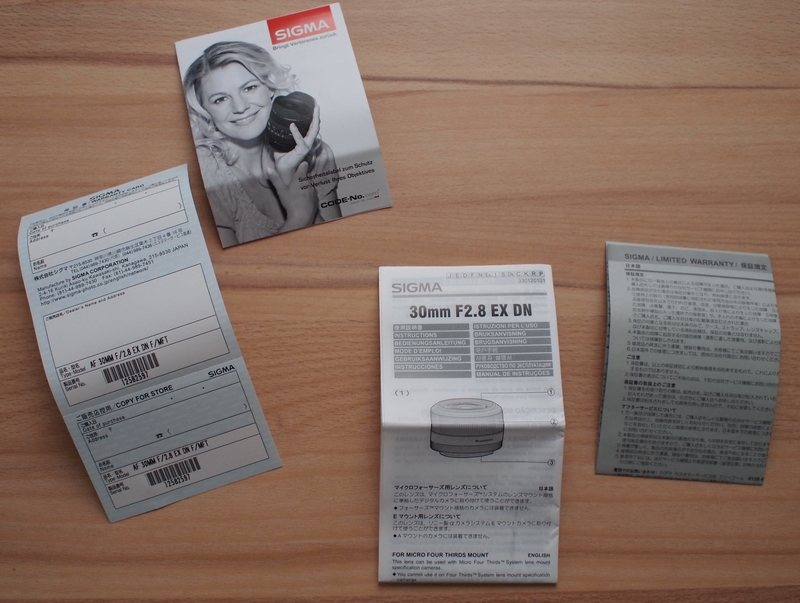 Paperworks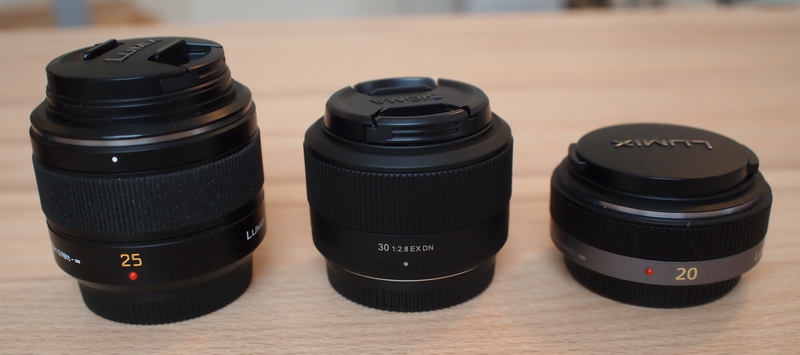 Size Comparison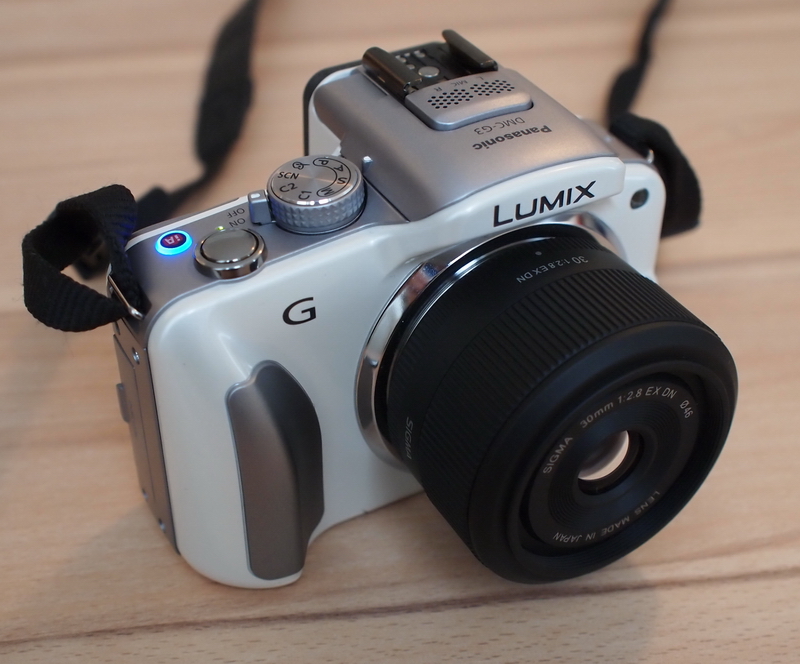 Sigma 30mm F2.8 EX DN on a Lumix G3 camera